Margaret Carey
Soloist and Music Teacher
Margaret Carey, Doctor of Musical Arts (DMA), is a violin, viola, piano and voice teacher and soloist in demand.
Known for her quality performances, she is currently working on a number of professional CD projects, and has various solo and chamber music concerts in the coming year.
Margaret is a member of the Winnipeg Symphony and the Manitoba Registered Music Teachers' Association (MRMTA).
Trying instruments in Cremona, Italy
On my trip to Italy, Duomo in Florence
Christ Church Cathedral Montreal where I worked
Doctoral Degree at the Université de Montréal
Yale School of Music Woolsey Hall in New Haven
Yale School of Music Woolsey Hall in New Haven
On my way to perform with Yale Philharmonia and maestro Peter Oundjian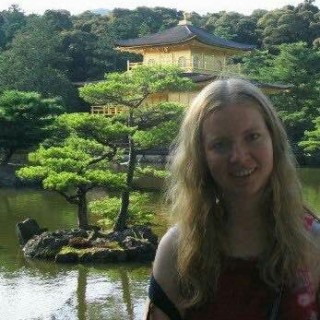 In Kyoto, Japan, at the Golden Pavilion
Upcoming and Recent Projects
Tuesday, May 24th, 8pm, Eckhardt-Grammate hall, University of Winnipeg. Margaret Carey, viola and Laurie Duncan, piano performing.
Winnipeg Chamber Players: First Presbyterian Church, 61 Picardy Pl. Winnipeg Golijov "Tenebrae" Dvorak "String Quintet #2″ Grieg "Holberg Suite" Bliss "Quintet for Oboe and Strings"
Performance of Paganini's "La Campanella" with Darryl Friesen, piano. Westworth United Church, 1750 Grosvenor Ave., Winnipeg
Career
"It was the consensus of the judges," they wrote, that Carey's "performance reflects the depth of interpretation, musicality, and technical expertise needed to distinguish one's self in the world of professional performance." Full Yale School of Music...