Margaret Carey
Soloist and Music Teacher
Margaret Carey, Doctor of Musical Arts (DMA), is a violin, viola, piano and voice teacher and soloist in demand.
Known for her quality performances, she is currently working on a number of professional CD projects, and has various solo and chamber music concerts in the coming year.
Western Canadian Music Awards Nomination:
Album "Rose Petals" 
"Margaret Carey lends her artistry in her CMC Centredisc album 'Rose Petals'  both on viola and with her voice [in 'The Rose' by Sean Clarke], and proves to be the type of multifaceted musician who can tackle any challenge with aplomb and grace."
Trying instruments in Cremona, Italy
On my trip to Italy, Duomo in Florence
Christ Church Cathedral Montreal where I worked
Doctoral Degree at the Université de Montréal
Yale School of Music Woolsey Hall in New Haven
Yale School of Music Woolsey Hall in New Haven
On my way to perform with Yale Philharmonia and maestro Peter Oundjian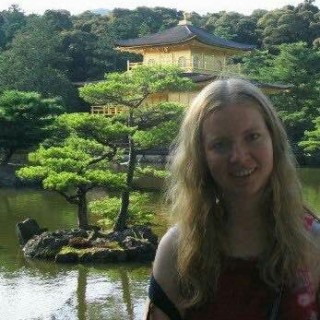 In Kyoto, Japan, at the Golden Pavilion
Upcoming and Recent Projects
Western Canadian Music Awards: Album "Rose Petals" nomination: https://breakoutwest.ca/awards/music-awards
Westmont Chamber Music Festival: performances and recordings in Montreal with the Auriolus Quartet. Mana Shiraishi, Kasia Fraj, Margaret Carey and Nicolas Cousineau.
American Record Guide Rose Petals Review (page 187): http://argsubsonline.com/subscribers/ARG2005.pdf Violists: this is an album that must be on your radar. You're going to enjoy the shadowy elegance of Jean Coulthard's Sonata Rhapsody, the virtuosity of Jacques...
"It was the consensus of the judges," they wrote, that Carey's "performance reflects the depth of interpretation, musicality, and technical expertise needed to distinguish one's self in the world of professional performance." Full Yale School of Music...
Peter Oundjian, well-known internationally as a remarkable musician who successfully made the transition from one of the world's leading violinists to a highly-acclaimed conductor, will guest-conduct the Yale Philharmonia on Friday, January 23 at 8:00pm in Woolsey...
The picture is of me before performing with the Calgary Youth Orchestra as the soloist and winner of the Frank Simpson Concerto Competition. Photo taken by Nick Pulos, 2000.